This agent playbook is designed to help you adapt to our new virtual environment and provide you with the resources to explore a new world of opportunities compiled and presented exclusively for Daniel Gale Sotheby's International Realty.
What it Covers:
A Message from Deb and Deirdre


This too shall pass. We are experiencing unprecedented adversity in our businesses today, forcing us to improvise and create new ways of doing business. Our challenge is to adapt to a new normal and conduct business in a virtual world. Your Leadership is committed to empowering you to be the best you can be in an ever- changing world and equipping you with the tools, technology, support and training to continue to lead the way in real estate on Long Island and Queens.

This will not be easy, but we believe in you and in your ability to deliver exceptional service to your customers and clients no matter how difficult the circumstance. Please use this Virtual Agent Playbook as a guide in becoming as expert as possible in our technology suite and as a quick reference for all of the platforms we support. This is an incredible opportunity for each of us to improve our skillset and over deliver the level of service our clients and customers have come to expect from Daniel Gale Sotheby's International Realty.
We are committed to you, your ongoing success and overall, to your health and well being.


~Deirdre O'Connell and Deb Hauser
Going Virtual Checklist
Use this handy checklist to have your listings prepared to be shown digitally and virtually!
How to Share on Social Media

Please review these handy how-to guides on how to share video content to your social media channels.
To View the PDF Click Here
Contents:
How-To Upload a Video to Facebook
How-To Go Live on Facebook
How-To Upload iPhone Videos to Facebook
Tips for Using Instagram Stories & Instagram Live
How to start a Live Video on Instagram
How to share a photo or video to your Instagram Story
Bridge Learning
DGSIR's Online training platform is designed to allow you to take training classes on-demand, anytime, anywhere, and from any device.
Log into Agent Business Center > Apps & Tools:
Click "Bridge"
Username: Daniel Gale Email Address

Password: Daniel Gale Email Address
Emails with Rezora
Email is still one of the best and direct ways to communicate with your network. Rezora offers a platform for you to design your own emails and promote your listings.
Here are some quick links to get you started:

Advertising on Social Media + Websites
Lumentus | Social Ad Builder
Use social media to engage with your audience, grow your brand, and generate leads.

What is it?
An advertising tool to make social media as simple and effective as possible for all real estate professionals.

Custom advertising platform that allows agents to quickly and easily run Facebook and Instagram ads for listings and lead generation.
What are some of its features?
Quickly and easily run Facebook and Instagram ads for listings, as well as ads promoting your Rezora pieces.

Target consumers based on their specific locations, interests, behaviors, and more.

You don't need to have a Facebook or Instagram business page of your own to use the platform.
How can it benefit me?
Harness the power of Facebook – the #1 source of referral traffic to our website and Instagram.

Drives viewers back to agents and their listings.

Very powerful and cost effective.

Add Facebook and Instagram advertising to your marketing strategy, regardless of skill level with social media.
Where do I find support?
Requests for guidance and upload help can be directed towards your local admins or managers

Sign Up for Lumentus with your Daniel Gale email address at: http://try.lumentussocial.com/danielgale/
---
Boost by Homespotter: How to Create Digital Ads
Learn how Boost can automate your digital advertising strategy to target the right people at the right time online and help you win more business.

Learn how to make the most of your advertising account with Boost seller reports, Agent Promotion ads, virtual event campaigns and more.

Get comfortable navigating through the Boost dashboard with a deep dive into the latest features and functionality.

For support at any time, email support@homespotter.com.
Log-In to Boost Today to Start Your Digital Ads
Homespotter holds weekly training sessions every Thursday. Register Here.
Document Scanning with Egnyte
The Egnyte mobile app is available to anyone with a Daniel Gale Egnyte account. If you do not yet have an Egnyte account or have not previously accepted the invite, please email techsupport@danielgale.com so that we may get you setup.
If you do not already have it installed, the Egnyte app is available free from the Apple App Store and Google Play Store for your iOS or Android tablet and phone. Just search for "Egnyte".


Open the app and sign-in. Your username is your full email address and your password is your email/whalenet password.



Tap the Files icon on the bottom of the app, then tap the "+ New" icon on the upper left.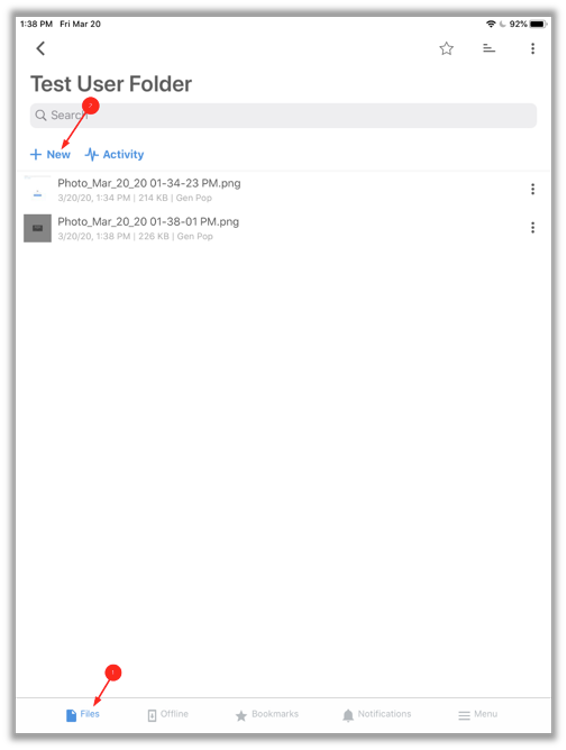 4.  Choose "Scan document" from the pop-up menu. Note that you can create other types of files from this menu, to be uploaded directly to your Egnyte folder.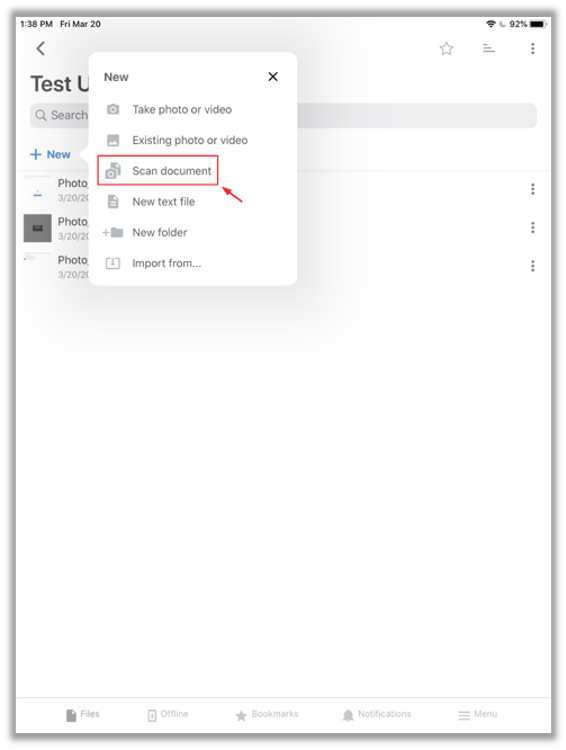 5. If prompted, allow Egnyte to access the camera.
6. Using the red guide box, center your document in the scan window, then tap the shutter button at the bottom.
Tip: a well-lit room will produce a better scan.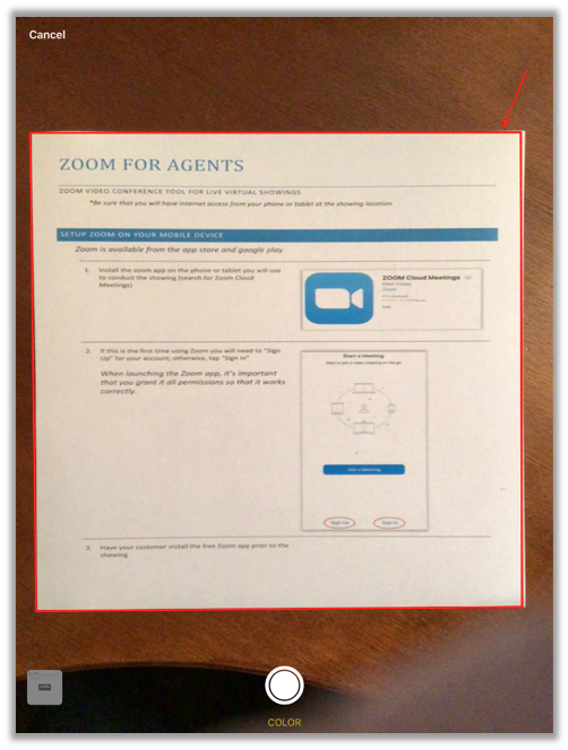 7. Name your new scanned document.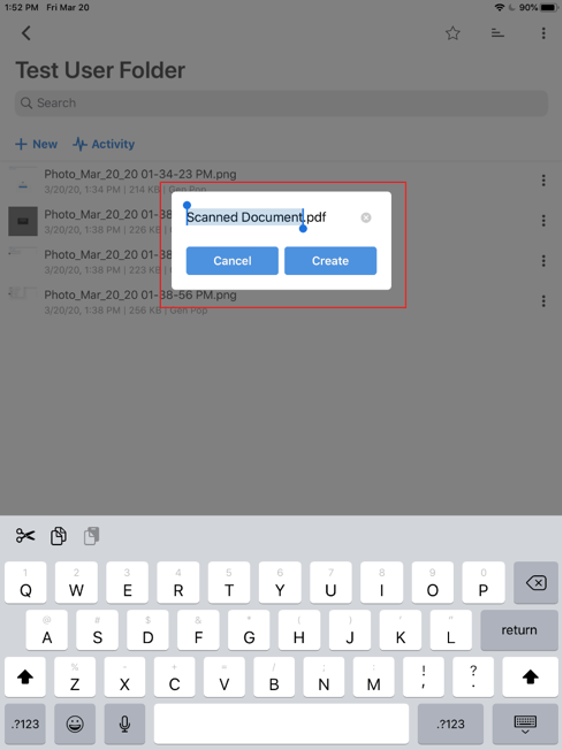 8.  Your scanned page will appear. At this point you have several options:
Tap Cancel to abort the scan.

Tap the Add Page icon to scan another document and add it to this pdf file.

Tap Rotate to rotate the document 90 degrees.

Tap Delete to delete this scanned document.

Tap Save when finished scanning to save the document in your Egnyte folder.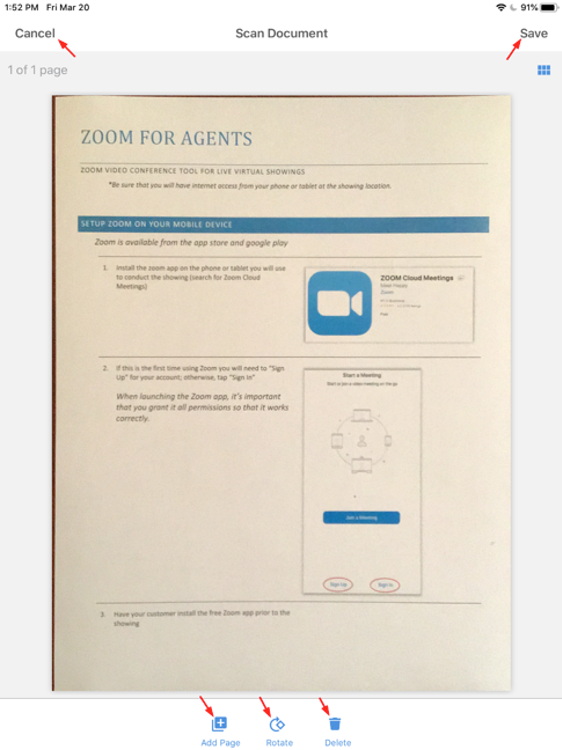 9.  You should now see your scanned document appear among your other Egnyte files.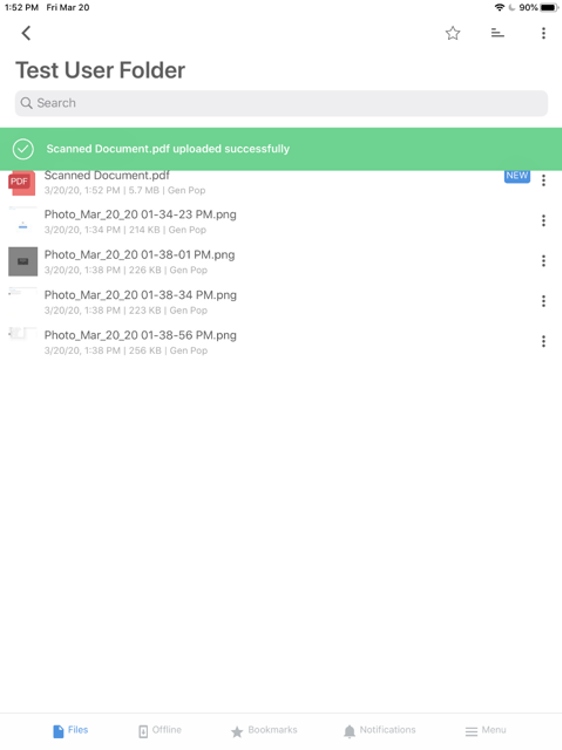 Moxi Present
MoxiPresent is an industry-leading real estate comparative market analysis (CMA) builder enabling agents to be true Real Estate Advisors. The easy-to-use presentation builder can be used to create CMAs, as well as open house presentations, listing presentations, neighborhood tours, relocation presentations, virtual tour presentations and just about anything else under the sun. Agents can use pre-made templates or the simple page builder to create engaging presentations that drive business.




back to top
Instanet (Transaction Desk)
With (Instanet) TransactionDesk® "in the cloud," you can access and manage all your real estate forms, contracts, documents and contacts from any computer with Internet access. Your "virtual" real estate office will be available at your fingertips! TransactionDesk®
Cloze
Cloze is a powerful CRM (customer relationship manager) that acts more like a personal assistant for your professional relationships – it is always prompting you at the right moment and remembering what you don't.
It pulls from your apps to automatically create one view of every person and company – all their contact details and your complete history – every email back and forth, your phone calls together, meetings, notes, files, social and messages.
It's all organized for you – without any busy work.
With everything in one place, Cloze figures out who is important and keeps them top of mind, and will even remind you to reach out to a contact and refresh a fading relationship.
We are proud to partner with this best in class CRM and offer this CRM to all of our agents. For more information on how to subscribe to Cloze, contact your brokerage manager or local support staff.
Getting Started with Cloze

Connecting Your Accounts

Leveraging Your Agenda



To get started with Cloze, contact TechSupport@danielgale.com to create your account.



Google Business
Utilizing the world's largest search engine to your advantage for real estate is right at your fingertips! Here are some quick guides to get started:
Add Open Houses to your Google Business Page
White Glove
Daniel Gale Sotheby's International Realty is pleased to introduce White Glove, a suite of services that reinvents the home preparation experience by helping homeowners sell faster, increase their homes' sale price, help manage renovations and most importantly, defers payments until closing.*
A curated team of design professionals will identify those upgrades which can maximize your home's sale price with no cash out of pocket. From a simple coat of paint to a complete refresh, your personal design professional will help you decide what is needed to elevate your home's value so it stands out and shines once it hits the market. The whole process is transparent: there are no hidden costs, no charges and no interest.
Create an unforgettable first impression for prospective buyers.

Elevate your home's value.

Experience the highest potential with the highest rate of return.
In order to ensure you have all the information on the service offering, we are requiring that the agents attend a training prior to accessing the platform or submitting listings to White Glove. These webinars will go over the services available, all costs associated with the program, and the process of submitting a project. There will be a live Q&A at the end of each webinar to answer all questions you may have and ensure this is a powerful tool for you all! We look forward to working with you.

For more information Visit Here
QR Codes
It's a "contact-less" world now – Home sellers and home buyers are very conscious of where they go and what they physically interact with on a daily basis.
A QR Code is a great tool to have for Real Estate Agents. It provides "contact-less" solutions and reduces the amount of physical materials you need to carry with you and provides a safe way for you to share marketing with prospective clients–all with a snap of photo from their phone!
Examples of where you could use a QR Code:
Open House – linking to digital brochures for a listing or disclosures
Postcard – linking to Agents' bio page or recently sold page…etc.
Learn How To Create Your QR CODE